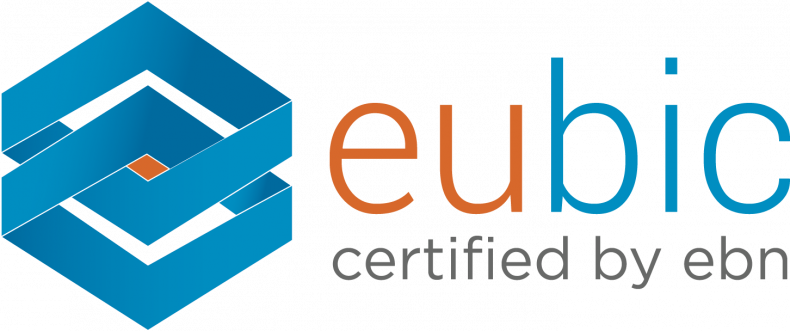 BIC Araba is consolidated as a center recognized at European level for its innovation model
EBN, the European network of innovation and business centers, grants the EU | BIC license after a control audit
BIC Araba, the public company that for more than three decades has supported the creation and consolidation of technology-based business initiatives, continues to be a recognized European entrepreneurship center.
BIC Araba is part of EBN, the European network of business and innovation centers, which grants the EU | BIC license to those organizations that demonstrate an operating model and compliance with the quality criteria required by the European Commission.
After passing an audit, BIC Araba has revalidated its EU | BIC seal, the only officially recognized international standard for incubating and accelerating business projects based on innovation.
"The EU | BIC brand certifies that BIC Araba is an organization seriously committed to providing resources and services to entrepreneurs with innovative ideas," says the center's director David Montero.
The EBN network has around 130 certified members in 33 countries, one of them in Álava: BIC Araba.
Among the criteria that a center must meet to obtain this certification is to accelerate innovative entrepreneurship at the local level, through personalized service, in addition to having a wide range of professional support and incubation services. A system that BIC Araba has developed since its foundation more than three decades ago.
According to the latest European report, from September 2021, the EU | BIC has supported in the last year the creation of more than 28,600 new companies with a capital attraction of 1,200 million euros. With regard to data from Álava, BIC Araba advises around thirty technology-based business projects each year.
The new entrepreneurial initiatives have in common that their promoters have a higher university education, some of them are doctors and technologists predominate, with an age between 30 and 40 years. More than a third of the projects are led by women.
The advice that these new companies receive from BIC Araba begins from the moment they receive the consultation of a technology-based idea. The entrepreneur is accompanied in all stages, from the feasibility study, assistance in financing and support in their development.
BIC Araba is a public company owned by the Basque Government through SPRI, the Provincial Council of Álava and the Vitoria-Gasteiz City Council. Since 1988 it has supported the creation and consolidation of innovative and technology-based business initiatives in Álava.