Without BIC Araba, we wouldn't have started our business in Vitoria. We would have remained abroad. BIC's support has enabled us to launch three robotics startups with which we have generated more than 100 person jobs over the last few years, most of them in our region. After attracting capital from Switzerland (Acutronic), Japan (Sony), the United States (DARPA) or Telefónica itself to Alava, the 'multiplierְ' work of BIC is crucial for the economic and technological development of the region.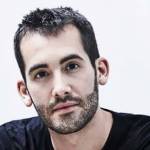 Víctor Mayoral
Alias Robotics
The financial support given to Ditrel was decisive in launching the company into the international marine energy market. But aside from the numbers, I fondly remember the conversations with Maitane and David about our project, both during the initial presentation and over the following months. Their guidance during 2019 and 2020 was both hands-on and personalised, and their interest in the progress of our project was obvious. Their cross-sector insight gave us another way of approaching our business activities, which is essential for small companies such as ours.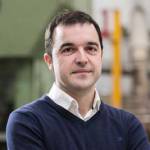 Ibon Larrea
Ditrel
Establishing the office at BIC was the right thing to do. In addition to the collaborative environment with other startups, we appreciate the commitment and involvement of the BIC Araba team. Their assistance, always doing more than we expected, has been vital for us to be able to continue with this adventure. Thank you!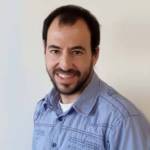 Alex Anda
Inalia
Our experience with Bic Araba has been fundamental for Meteo for Energy and has given us the opportunity to participate in European projects.We received tremendous support from the BIC Araba team in accessing grants and acceleration programmes that are an important funding channel for a startup. The closeness, the continuous support and the ease of contact with the BIC Araba team facilitate and help to overcome all the complications that entrepreneurship entails.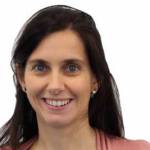 Amaia Acha-Orbea
Meteo for Energy
It was a pride and pleasure to take our first steps as a company at BIC Araba between 2009 and 2014. My advice to anyone who wants to undertake an entrepreneurial initiative in technology or innovation in Álava is that their first visit be BIC Araba. Undoubtedly. What you will receive is guidance, support, information, training, and direct connection with the Basque R+D+i and innovation system, as well as entering fully into the local innovative ecosystem, largely present in the Álava Technology Park. All this in a great atmosphere, strewn with occasions such as events, pintxos and dinners, to meet other entrepreneurs, investors and related companies and institutions.
Javier García
Optimitive
One of our objectives as a research centre is to generate economic wealth for the local environment through the creation of technology-based companies. Therefore, the support of BIC Araba proved to be crucial in the creation of our spin-off company BCARE. We hope to continue working with the BIC Araba team in the creation of new companies in the future.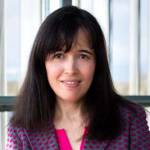 Nuria Gisbert
CIC Energigune
The support and guidance that BIC Araba has offered Baigene during its early stages and even today, after seven years, have been and continue to be fundamental for the progress and improvement of Baigene's services. Not only in terms of the knowledge of the staff that provide advice, but also in terms of how engaged they are in the project and the human quality of the team.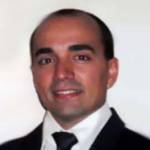 David Celorrio
Baigene
This January 2021, we are celebrating one year at BIC Araba with our company deviCE sistemas, a consultancy specialising in CE marking of medical devices and machines. It has turned out to be a very positive experience since we have been able to meet many companies with which we can work together, enabling us to come up with some very interesting projects. The team that manages BIC Araba is always willing to help, understands the needs of each company to perfection and encourages meetings and collaboration between everyone who forms part of BIC. It is certainly a good place to start a professional future project.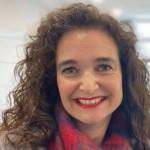 Eider Fortea
DeviCE
Being a 'foreigner', they make me feel at home at BIC. From day one, I noticed not only the interest in my setting up a company in Miñano, but really in helping me to achieve business success. The economic advantages, the excellent people, the technical advice and, why not say it, the views… make BIC a place where I would return as an entrepreneur.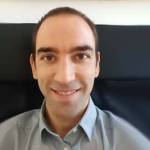 Nacho Melón
Yada
BIC Araba was a very important form of support for our company at the start and continues to be so even five years later. We highly value the extremely professional treatment we received from them and that they are always keen to keep us informed and up to date with anything that may affect us or be of interest.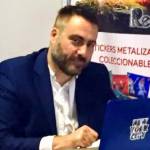 Guillermo Guinea de Salas
Guardian Packaging Solutions
If I had to define the work and the team at BIC Araba in two words they would be: OPEN-DOOR Not only do they more than fulfil their responsibilities as BIC, but they also care enough to listen and attend to the needs of entrepreneurs, encouraging them to network with each other, creating around them a true community. Thanks for everything.
Josetxu Silva
Metxa, YouKast
The best thing about BIC Araba is its team of professionals. They are perfectly aware of what it means to start a business project and understand the needs of those who are involved and the situation that surrounds the companies. Since the very beginning, they have always been willing to help us make things easier by providing us with information, contacts and support.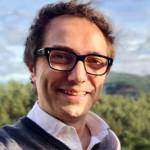 Alberto Delgado
Veltium
BIC Araba is much more than the "home" where I took my first steps in entrepreneurship. The closeness and involvement of its team have made it the "home" where I have felt safe developing my business project.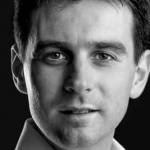 Sergio González
Innobide
The evolution and growth of i+Med are associated with our time at BIC Araba; the opportunity to have access to a space and infrastructure in a privileged environment has helped us to develop as a company. It is also worth mentioning the help and support that the BIC Araba team offers us when dealing with R&D tenders and new projects. The sum of all this is reflected in the day-to-day work of i+Med and this enables us to continue to pursue our business project with a guaranteed future.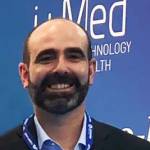 Manu Muñoz
i+Med
From the first idea to the investment round, they were with me. Without their support, I wouldn't have been able to set up my company. Being surrounded by entrepreneurs at the BIC Araba facilities helps me to grow day by day.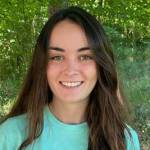 Naia Espinosa
Dryfing
Mental release. When you have a project in hand, there are a multitude and variety of tasks to be accomplished. But there is a substantial part that BIC Araba really facilitates for the companies located here. The BIC team keeps us informed about grants, tenders and all kinds of announcements that may benefit/affect our business. At the same time, the upkeep of the facilities is magnificent and we only have to worry about doing the work we are here to do. Its work is indispensable for the start-up ecosystem!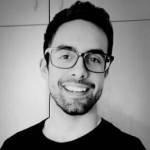 Mario Alonso
Andromeda moto
Since we started the project with them, they have been a fundamental support, sharing experiences and knowledge; getting help at all times to continue growing as a company.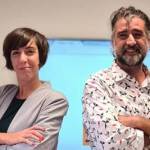 Miren Goñi e Iván M. Fdez. de Leceta
Kaibot
The Bic Araba team were the first to believe in our project, without them it would have been difficult for us to get it off the ground. The professional help of all of them, but above all their personal attention, was fundamental in that first stage.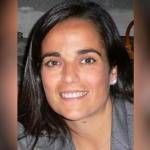 Zuriñe Abarrategui
Stansol
We started at BIC (CEIA at the time) more than 10 years ago and we are still part of the family. They are a fantastic team that stands by your side and opens many doors for you. Thank you!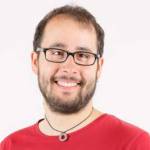 Ángel Villa
on4u
When you are going to create a company, you need all the support you can get, and the BIC Araba team will give it to you. We, and I am sure many, many more companies, would not exist without the help they gave us. My recommendation for anyone starting a project is to have a coffee with them, no matter how much experience you have, it is sure to be very worthwhile.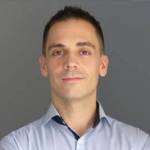 Gorka Puente
Ronin Pixels
I remember very fondly my time at BIC Araba as a novice entrepreneur. The help provided by all the people involved in BIC Araba is priceless. And the friendship that can be forged with the other entrepreneurs who happen to be there at the same time, facing the same problems, lasts a lifetime.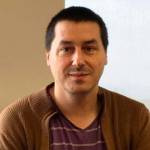 Fernando Álava
PixyBit
BIC Araba is where we have grown, both personally and professionally, to become what we are today: better people and entrepreneurs. Thanks to BIC Araba and its team, we have been able to make the best possible investment at this time: to create a technological project with an innovative and research character.
Eriz Zárate
Zarate-Mateo Algorithmic Systems
BIC Araba gave us all their support and experience so that we could really launch our ideas at that time and turn them into a real project. Without that push we would hardly have been able to get where we are now.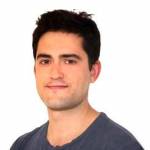 Iker Ordoño
Arkikus
In addition to the excellent facilities at BIC Araba, I would like to highlight the enormous support provided by the entire BIC Araba team, which is a real boost to our business, since without them, it would be much more difficult to achieve our objectives. At this point, I would like to emphasise that the support they provide is both professional and personal, helping us in periods of uncertainty that we all go through, especially at the beginning of a new business activity. In addition to the support of the BIC team, it is also important to be surrounded by other entrepreneurs with whom synergies can emerge, as well as being able to share experiences among 'equals', which is very enriching.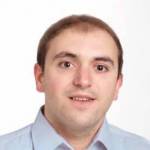 Borja Balparda
Data Value Management
We couldn't be more grateful for the help and generous involvement of the BIC Araba team. They have supported us every step of the way at Chubby Apps.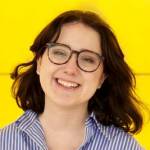 Patricia Bedoya
ChubbyApps
BIC Araba has been fundamental for the successful launch of BCARE, and its support, both financially and in terms of guidance, has been a catalyst in our consolidation process. We are very grateful for BIC Araba's confidence in our project and for having supported our initiative from the very beginning.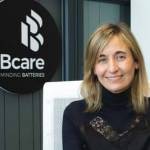 Soraya Romo
Bcare
When Vending Modular was born, I was alone. I was a single father. I held it in my arms, looked at it and didn't know what to do. No one had ever taught me how to be an entrepreneurial father. Fortunately, I was able to count on the support of the entire BIC Araba team and its facilities during those moments of uncertainty and excitement. Today, our 'baby' has already turned 12 and there are 13 of us watching its growth. We are grateful to BIC for this early childcare.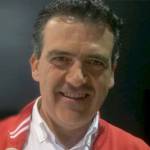 Alberto González de Zárate
Vending Modular