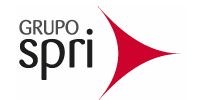 Basque entrepreneurs and companies will receive non-refundable grants of up to 30,000 euros to create new companies
The Ekintzaile program will have a budget of 3.1 million and applications open on March 31
This year, Basque entrepreneurs will receive non-refundable grants of up to 30,000 euros for the creation of startups with a technological and innovative base. The Ekintzaile program, managed by the SPRI Group and with a budget of 3.1 million euros, opens its application period on March 31st and ends on December 10th.
Boosting entrepreneurship is one of the keys to economic growth in the Basque Country. Among the obstacles to its development are the lack of business and commercial experience of the entrepreneurs, without business plans. In addition, there is difficulty in accessing the initial financing and especially the long-term that their projects require.
The Ekintzaile program regulates support for new innovative business projects and / or technology-based, industrial and / or related services, supervised by a "Business Innovation Center" (BIC) in the maturation of the idea and start-up phases. of the company in Euskadi.
It involves financial support of up to 30,000 euros and 18 months of support for the maturation of the innovative business idea and / or technological base in one of the Basque BICs, in our province, BIC Araba.
These centers develop accompaniment throughout the maturation and start-up process of new companies, also providing advice and infrastructures for the location of their activities.
With this initiative, the future entrepreneur has the advice of a specialized center such as a BIC, it allows to improve the entrepreneurial training of the entrepreneur or hire a consultant, prepare prospecting studies or finance the reform of their premises and equipment.