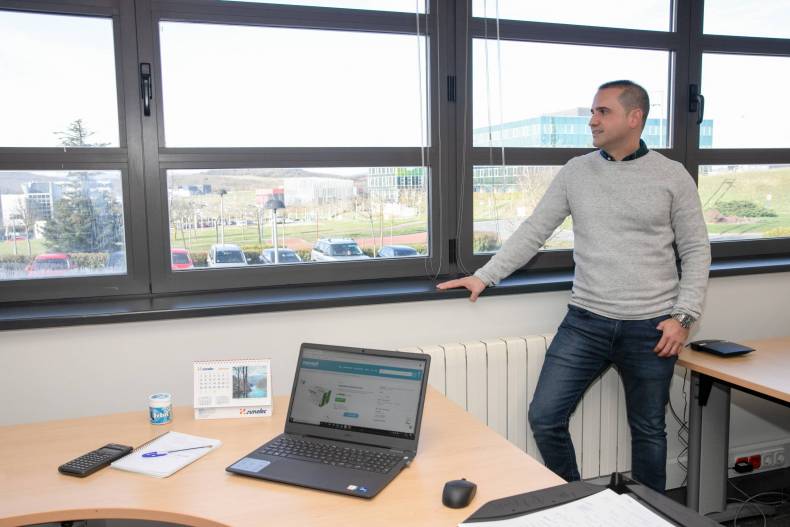 The Novaut industrial marketplace achieves 78,000 euros in its first investment round
The Basque startup exhibits a great capacity to operate in different markets and shows its potential scalability
The Novaut.com website, dedicated to the purchase and sale of industrial products, has received 78,000 euros from the investment group Ronin Ventures in its first round of financing. The money, in the words of its creator David Ibáñez, will be used "for commercialization and marketing, to improve the platform and the development of modules and – likewise – to the business structure."
Born in 2020, Novaut is a startup with a clear international vocation, which is committed to an activity entirely online, considering that the industry, like other sectors, has the most varied, fast and accessible channel on the Internet for the purchase and sale of products that, however, "have not yet been fully exploited," according to David Ibáñez.
Headquartered in the Alava Technology Park, Novaut receives orders from countries as diverse as Portugal, France, the United States, Chile, Colombia, Peru or Spain. Buyers who dive into the marketplace can find more than 100,000 references and, therefore, hundreds of thousands of industrial products; from sensors, to automatons, variable speed drives, industrial cables or measuring instruments. We are facing a true warehouse of parts and key components for the development of industrial activity.
Novaut thus seems like a place of interest, on the one hand, for companies that can make money by selling their products on the web through a monthly subscription and a small commission for the sale of each product, and, on the other hand, for buyers – mostly companies – that need industrial technical components for their machines and work centers.
Looking at the future
With the recent investment received, Novaut sees in the year 2022 a key course for its development, in which it wants to increase the number of sellers and subscribers as well as to further boost international sales, which already amount to 30% of the total.