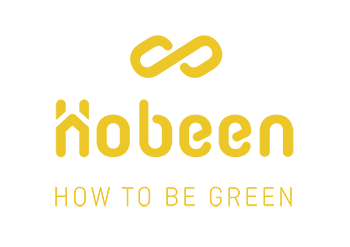 The Alava-based startup Hobeen raises €261,000 in funding to continue helping households
Hobeen, the energy efficiency app that helps reduce household bills, has raised 261,000 euros. 'The Holding Group', the founding partners of Metxa and specialist investors in the corporate world and connected home have participated in this round of financing; as well as different business angels, among which is Carlos Blanco, one of the best known and most important in our country.
This is the second round of investment for the startup based in Vitoria-Gasteiz, coinciding with a historic moment in the electricity market of our country where, week after week, record highs are reached in the price of kWh.
"Hobeen investors are the travel companions that any startup would like to have, it is the perfect combination of knowledge of the sector, the product and the startup world", says Mario Fernández, CEO of the company.
The energytech from Alava will leverage the 261,000 euros with the second tranche of Enisa after, in December 2020, it was the beneficiary of the first tranche of this participatory loan.
Hobeen, willing to empower families to save and control the energy resources of their homes, will invest this amount of money in continuing to strengthen its B2B commercial lever, the current business model on which they focus their bets, while they continue perfecting your B2C proposition. It is also expected that, starting in the coming weeks, new professional profiles will be incorporated into its different work groups.
Thanks to this capital, it will continue to develop its product until it achieves comprehensive management of energy in the home, adding self-consumption, the electric car and intelligent demand management to its application this year. This round of financing coincides with the closing of its first contracts, some of them of relevance, where public institutions and private companies offer energy empowerment services to citizens.
"The world of energy, sustainability and saving is experiencing the greatest revolution in history, which is why we must continue developing the tools that users need", confesses Mario Fernández.
INTERNATIONALIZATION OF THE COMPANY
The financing round is part of the expansion and consolidation plan of the startup, which has among its plans to continue developing agreements with utilities, expand its business in Portugal where there are already great signs of interest, as well as explore the European market.
This movement will be accompanied by the Next Generation Funds of the European Union, from where it is determinedly committed to energy efficiency and sustainability projects. "To achieve the world we all want, we all have to change," Fernández concludes.