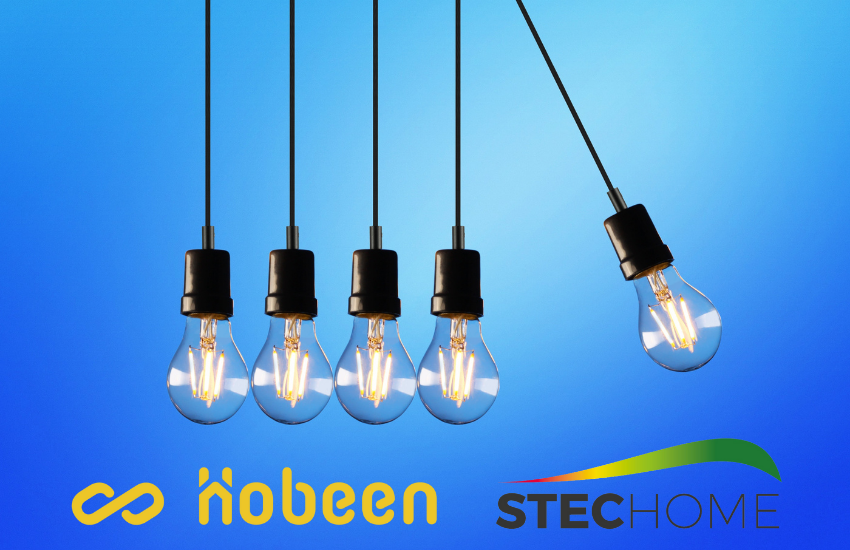 Technology and sustainability to create a new energy model. Stechome and Hobeen sign an agreement that seeks the empowerment of families.
Stechome and Hobeen have signed a strategic agreement to promote the citizen as the engine of a new energy model. As a result of this synergy, both companies hope to guide families towards energy empowerment, generating a new culture of savings and sustainability, betting on the use of technology as a lever for change.
A path to empowering families
Stechome and Hobeen combine their knowledge to provide cross-cutting solutions in energy, economic and technological management; seeking and promoting the empowerment of families, support, awareness and a real change in energy culture.
Fusion of knowledge and tools
Hobeen is a platform specialized in helping citizens to save on their energy bills, reducing their environmental footprint by controlling their consumption. It also integrates smart devices, using bigdata and developing interactive awareness strategies through gamification. He contributes to this agreement his knowledge and experience in technological development with solutions for energy empowerment, awareness, home automation and intelligent management of devices related to energy and comfort.
Stechome, meanwhile, is a consultancy specialized in energy management and empowerment within the residential sector. Since 2008 it has been creating strategies, tools and technologies to develop savings and sustainability projects betting on technology, the practical use of data and a change of mentality at the user level; even developing "prepaid energy" solutions. Its main objective is that users acquire sufficient confidence to safely manage their consumption, cost and comfort, becoming able to save once they know their energy data. They work and collaborate very closely with social housing entities and agencies that fight against "energy poverty".
A commitment to society
Stechome and Hobeen are firmly convinced of the importance of putting the consumer at the forefront of the energy market. For this, it is essential to design comprehensive solutions that lead to more sustainable energy models; through the digitization and management of all information related to energy, efficiency and the energy transition.
This joint initiative already has several innovative projects where transformation and support formulas will be developed in various family groups. Intelligent equipment will be installed that will help to sensitize families about the efficient use of energy, with personalized support to optimize energy contracts and the different formulas to guarantee a minimum thermal comfort this winter.
For this, technological solutions will be customized and a follow-up will be carried out by the hand of several institutions related to the management of public housing.