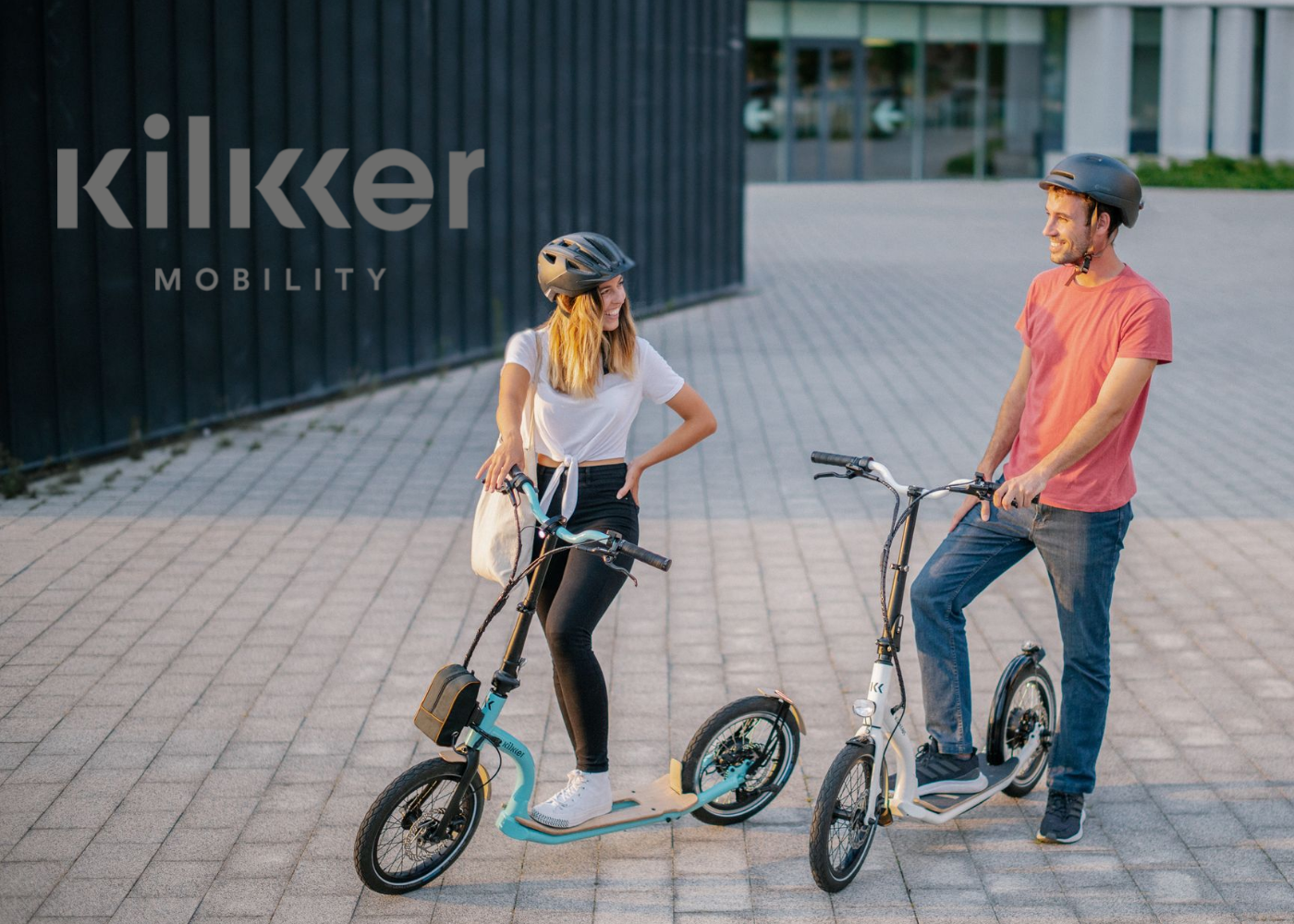 KILKER: The electric scooter to enjoy the road
Kilker, the ultimate high quality e-scooter brand, has officially launched its 2 new models in a crowdfunding campaign on Kickstarter.
The company is focused on creating a concept of mobility that meets the challenges of the 21st century.  Kilker e-scooters are designed to address the problems faced by today's modern life in areas of mobility, pollution, traffic congestion, sustainability, planned obsolescence and durability to deliver a superior electric scooter, unmatched by most other competitive products.
They are  launching 2 different models: Zero (urban model) and Mendi (mountain model).  
The e-scooters are made with the best quality materials and components: aluminium or carbon steel frame, beech wood, shimano brakes, aluminium, 16" schwalbe tires… a combination that ensures comfort, safety and durability. 
To achieve the maximum durability Kilker's e-scooters are handcrafted to reach a perfect adjustment, taking care of every single detail to maximise comfort and safety without compromising the design. 
Kilker is a brand that from its beginning has compromised to inspire a positive change, by creating electric scooters designed with a sustainable approach, against planned obsolescence and with a long lasting lifetime. 
When we compare our Kilkers with the scooters in the market we see some clear differences.
Responsible manufacturing

+ durability

Repairable (standard components)

Made in EU

More stable (large wheel, long wheelbase)

Safer (large wheel, large diameter double brake)

Less weight (vs. competitors with same wheel size)

More comfortable: adjustable handlebar, large platform and good brake feel 
Visit Kilker's Kickstarter page to learn more about Kilker Mobility and pre-order the e-scooters.
https://www.kickstarter.com/projects/kilkermobility/kilker-electric-scooter?ref=evullv
If you have any questions or interview requests feel free to contact us at: info@kilkermobility.com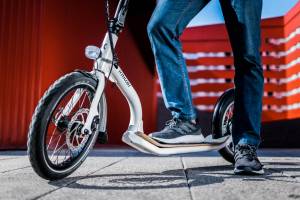 Product features:
→ 50 km of autonomy
→ 2.5 hour fast charge
→ 16" wheels for a smooth ride
→ Shimano double hydraulic disc brake
→ 600W maximum power motor
→ 12.5 Kgs of weight
→ 150Kg maximum weight
→ Water resistant
→ Aluminium (Zero) / Carbon steel frame (Mendi)
→ Anti-puncture tires
→ Adjustable handlebar height
→ 5 speed modes