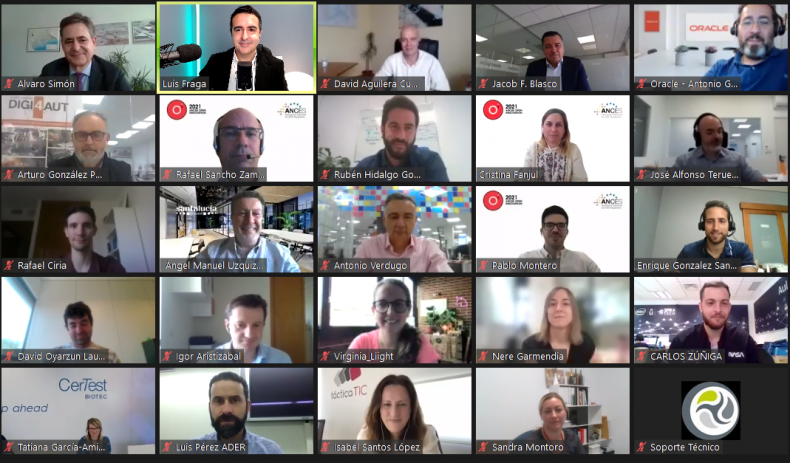 Asumadik from Alava among the winners of the 4th edition of Ances Open Innovation
ANCES, the National Association of European Business and Innovation Centers, has held the final event of ANCES OPEN INNOVATION 2021. The 10 driving companies that have presented technological challenges in this 4th edition have announced their winning "solver" company, the one with which will now initiate a collaboration in open innovation.
It is therefore – as the president of ANCES, Álvaro Simón de Blas has pointed out – "the great opportunity for startups to make a qualitative leap", thanks to that relationship that will now be established between the winning young companies with their respective tractor units, all of them referents in their fields.
THE WINNERS
This is the list of winners in the 4th edition of Ances Open Innovation. First of all, there is the tractor company and then its winner, with a very varied geographical origin, according to Cristina Fanjul, vice president of ANCES:
ACEITES MAEVA – NUAVIS Technology (Gipuzkoa).
CAPSA VIDA – ASUMADIK (Álava).
CERTEST BIOTEC – MOVIECODERS (Huesca).
CL INDUSTRIAL GROUP – DIGIMET (Gipuzkoa).
GROUP COPO – NAITEC (Navarra).
ICCS – TACTICA TIC (Asturias).
MUNDIPLAN – SPIKA TECH (Guadalajara).
ORACLE – SPIKA TECH (Guadalajara).
SANTA LUCÍA – LIIGHT APP (Madrid).
SOLTEC- ONMI ENGINEERING (Murcia).
INTERVENTION BY FRANCISCO POLO
The High Commissioner of Spain Entrepreneurial Nation, Francisco Polo, congratulated ANCES for the initiative and assured that in Spain "we have great potential to become the great leaders of tomorrow." The final event of Ances Open Innovation has had emotional moments from the winners (one of the participants, knowing that he had won, had to withdraw from the camera because the emotion prevented him from speaking) and the representatives of the companies tractors, which announced their intention to repeat in future editions of AOI.